ISC concludes important partnership in Saudi market
ISC is keenly expanding our involvement in the Middle East and North Africa (MENA) region and the Gulf Cooperation Council (GCC). We are therefore extremely delighted to announce our collaboration with Arabian Castles for General Contracting (ACGC). ISC will provide Project Management and Consultancy services for ACGC's 'PC European Expats Residential Compound Project', located in Al Majma'ah, Kingdom of Saudi Arabia.
This project marks our starting milestone in the Saudi market, and we aspire to continuing success in this region. We sincerely value the confidence which the Chairman, CEO and Board of Directors of ACGC have shown in our abilities. We look forward to a very prosperous commercial partnership.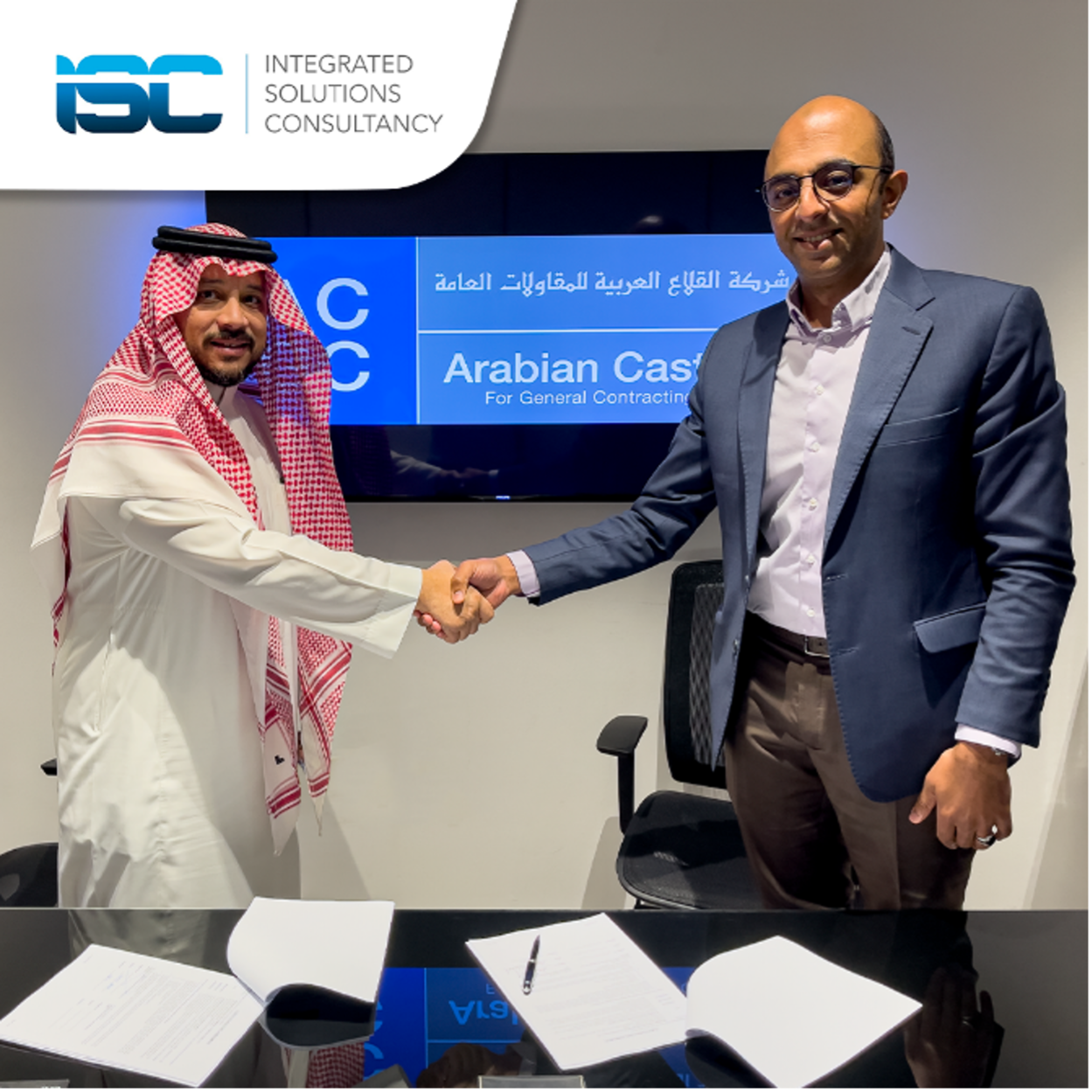 In the photos: Mr Turki Basri, ACGC's Chief Executive Officer, (left) with Dr Ahmed Helmy, ISC's Founder & Chief Executive Officer, (right).
We are excited to bring our suite of project management expertise to the MENA and GCC regions.
If you would like to find out how to give your project the edge over your competitors, please book an obligation-free consultation with us today.